A wallet as unique as you...
All of Vagabond Leathers wallets are hand dyed, one of a kind pieces. What you see is what you get.
Handmade and Hand Stitched


From Natural Hide to Beautifully Dyed
Every wallet made by Vagabond Leather is stained and dyed by hand using a variety of techniques. This means every wallet will have a unique pattern.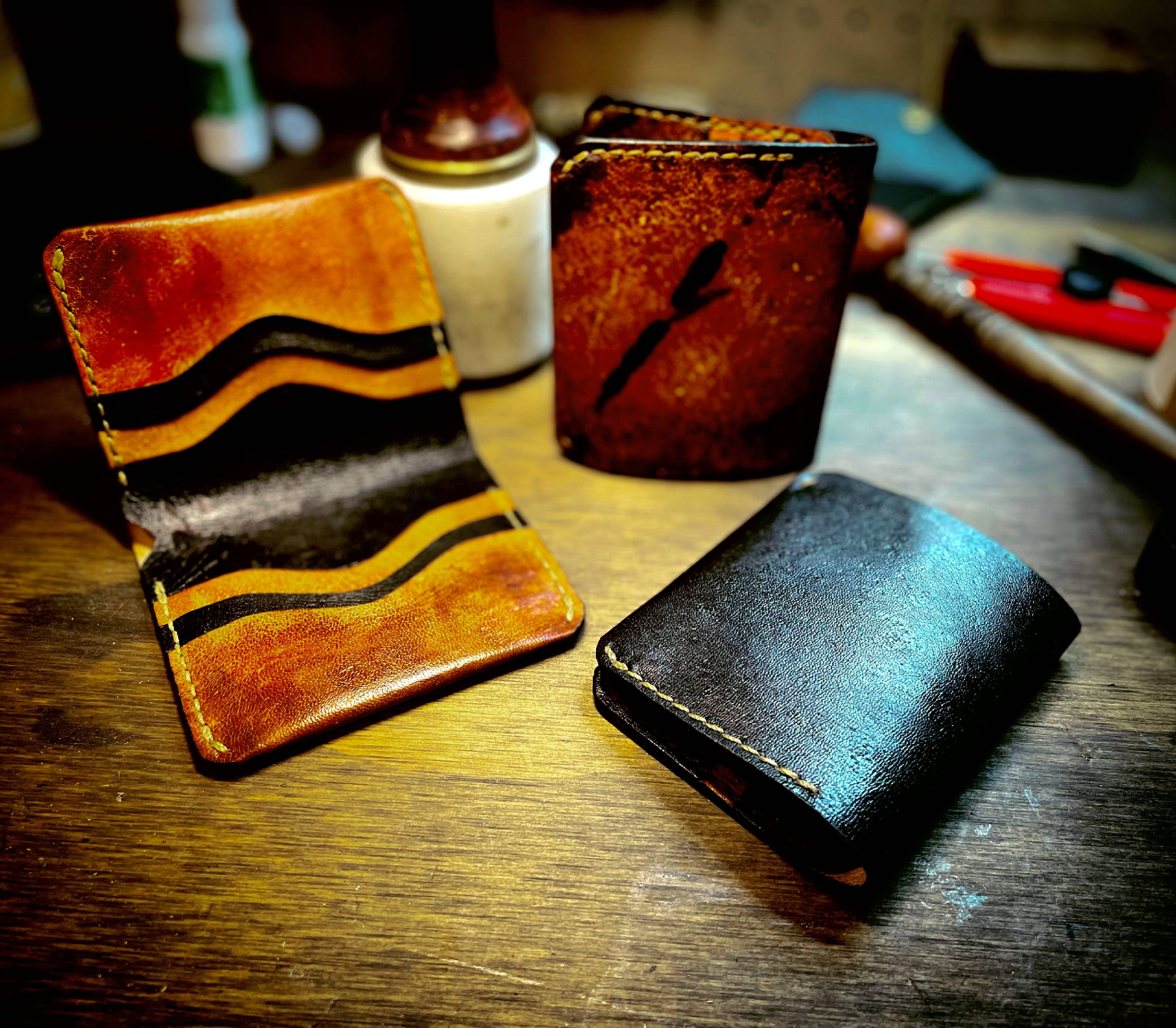 Same Design, Different Look...
Choose the design that suits you and pick the colour that you like.
Made to Order Custom Wallets
By Vagabond Leather will work with you to completely personalise the wallet you choose. Design, Colour and even the type of thread used. Every custom wallet will come with full name or initials laser engraved on the wallet if you choose to.